how to start a restaurant in pune? kitchen equipment names and uses list that you should to know.
Start a successful restaurant whether it is small or big, kitchen equipment is the must-have thing to buy. The newly opened restaurant will have to do lots of struggle with marketing and restaurant advertising.
but what kind of kitchen appliance you are going to buy. while opening a successful small restaurant. If you have decided on your food list which you are going to serve customer then you can also make the list of equipment that you need to buy.
A well restaurant is like winning a baseball team, It makes the most of every crew member talent and takes advantage of every split-second opportunity to speed up service.
list of kitchen equipment and names and their uses, when you start a small restaurant business:


Range, oven, grill, deep-fryer, reach-in cooler, walk-in cooler, freezer, saute pans, baking pans, ladles, tongs, stock\soup pots, saucepans, baking sheets, pizza screens spatulas, these are the common kitchen equipment names for the small restaurant business.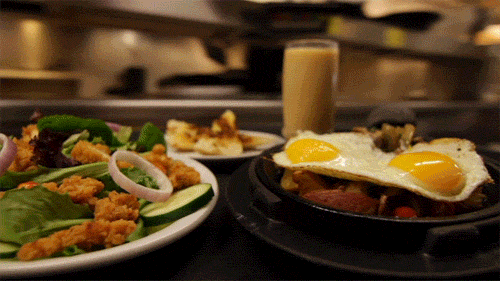 1) what is a range of kitchen equipment?
The range is the main component of all kitchen in a restaurant or in a home also. This kitchen appliance is made up of two combinations of stove and oven.
there are two types of ranges you can use in your restaurant kitchen accessories
gas range

electric range

gas range benefits

changing heat levels quickly

using less energy and money

Electric range benefits

best for baking

easy to cleaning & some extra features.
There are also advantages and disadvantages of both gas and electric ranges of your restaurant appliance. Electric ranges not quickly control the heating levels. you can buy both gas and electric range in one appliance but it will cost a little bit more.
Things to keep in mind while buying a range for your small restaurant business or home.
The cost of the ranges you buy is the first thing, usually, electric ranges are expensive than gas.
The size of your range is perfect or not perfect with your kitchen is also a must to keep in mind.
what do you do often? cooking or baking in your restaurant. If you cook most of the time then choose gas if not then choose electric ranges for your restaurant appliance.
It is easy to use and cleaning? or prefer to how much safety is it for you?
top 10 brands of ranges for your small restaurant.
Bosch

DACORE

GE

Danby

Samsung

ILIVE

PREMIER

VERONA

SMEG

SUMMIT.
2) Reach in cooler is best for small business restaurants.
A reach-in cooler is a refrigerator to keep your items cool.
3)soup pot for your restaurant business:
when you are going to buy soup pots to stock your soup. You need to keep in mind what type of soup pot do you need to buy for a small restaurant business.
you also use a stainless steel pot. It is a safe pot, there is also a cast-iron pot. It is an old type of pot but it is steel popular. Glass pot is also safe for health. You can use one of these three or all also. Aluminum pot is a very toxic pot of all the time, Don't use it. Enameled pot is made up of ceramic soil and metal, It is also safe, you can use these beautiful pots to impress your customer.
4)OVEN)
It is thermally insulated for baking and heating and commonly used for cooking in restaurants.
Types of ovens which is used in restaurants:
GAS OVEN, ELECTRIC OVEN, CONDUCTION OVEN, CONVECTION OVEN, SELF CLEANING OVEN, MICROWAVE OVEN, ROASTER OVEN, TOASTER OVEN.
these are the types of ovens, you can use any of them but use only those restaurant appliances which are fit for your restaurant business.
5)Walk-in cooler:
It is a standard modular cold room to cool and freeze food, meat beverage. the walk-in cooler can be easily assembled and disabled to move in another location.
6)The grill: is used for cooking food usually it is used for roasting, charcoal and wood is used in grills, grilling food on high heat releases fat from food. onions and tomato mushrooms, fish, meat, eggs, and lots of food you can grill.
7)Deep fryer:
Deep fryer is used for frying food deeply in oil with high temp. In MAC-D you might have seen a deep fryer that is used for fry french-fries. The starting price of a deep fryer is approx 6000 rs.
There are also some types of equipment for a restaurant that you need for a startup business.
Knives, bowls, cutting boards, cups, and spoons, can opener, vegetable peeler, colander, whisks, spatulas, and tongs, these are the basic equipment 0f restaurant you must need to start up time.
Y-shaped peeler, fish spatula, pasta, strainer, meat thermometer, spice, grinder, mandolin, chef knife, potato ricer, these are the tools which are every cook needs.
While you starting a small restaurant these are the menu list you can serve to the customer.
Selecting the menu for your small restaurant business is not so stuff. you should look after other restaurants. What are they serving? which kind of food is very in demand.
Try to invent something new. your specialty should be first in your advertising and marketing.
These are the menu list for your small restaurant business.
If you are going to open a cafe in your area then these are the list of some ideas for you.
If you are going to open a quick-service restaurant or only snacks restaurant then you can google for it and see thousands of ideas, Pinterest also helps you to find new ideas for your restaurant.